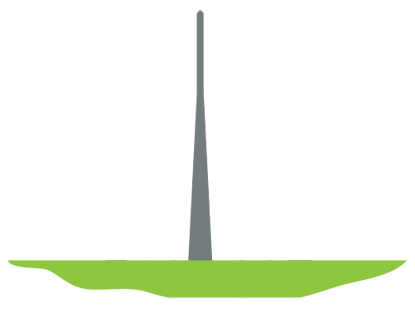 CONTRIBUTION TOWARDS PROTECTING ENVIRONMENT
Certified company for contribution in reducing environment pollution
Indoor / Domestic Cables
Low Voltage Cables
Medium Voltage Cables
High Voltage Cable
Extra High Voltage Cables
Overhead Conductors
SUPER ENAMELED COPPER WIRE
Telecommunication Cables
Marine Cables
optical Fiber Cables
BRB Fan
MINIATURE CIRCUIT BREAKER
Get our updated price list
More efficient
More reliable
Cleaner energy transmission
FROM THE DESK OF THE CHAIRMAN
A "Glorious Excellent Company" is what we aim to become. It has been a dream to take it to such a height that everyone will be inspired. Each new day we are moving one step closer to make that dream comes true.
Since the inception of BRB Cable Industries Limited in 1978, we have grown to be the Largest Cable Manufacturer in Bangladesh. We have developed many new products based on International Standard for electrical wires and cables. In response to emerging needs we continue to adopt new technologies and develop a wide variety of products through innovative research & development activities which will fulfill the expectations of our valued customers and the society. Ceiling Fan, Miniature Circuit Breaker (MCB) and Optical Fiber Cables (OFC) are latest addition to our product basket. Moreover, for the first time in Bangladesh, we have started producing Extra High Voltage Cables (EHV).
BRB Group has become one of The Largest Conglomerate in Bangladesh. From the very beginning we have strived to attain perfection in all the products and services we render to our valued customers. We have excellent technological expertise, loyal work force, eagerness to embrace changes, sophisticated lab facility, innovative R&D department, wide product basket, strong supply chain and superlative product quality. We are operating the business through 150 Sales Centers countrywide.
BRB Brand has been trusted last four decades along with diversified products of all sister concerns. In recognition to the success we enjoy more than fifty percent market share with a remarkable trend of sales growth and after achieving the "BEST BRAND" Award in 2017, now we are the "SUPERBRAND" of Bangladesh. Moreover, BRB has also been awarded with "President Award for Industrial Development", National Export Trophy (Gold) for highest 6th times and got certification for keeping 'Special Contribution' in the realm of 'Environment Pollution Control' from the Ministry of Environment & Forest. Recently BRB has been awarded as one of the Highest Tax Payers.
The rapid progress of Globalization has been leading to drastic changes in the business environment. Despite these changes, the entire BRB Group will continue this steadfast effort based on the competencies accumulated over the decade to win and keep the trust of our customers and society at large and thus advance to become a global leader. We are all set to make a history and marched ahead to gain the status of "Glorious Excellent Company" while fulfilling our social responsibilities. We welcome all to the world of BRB. 
–
Mozibar Rahman
Chairman, BRB Cable Industries Limited